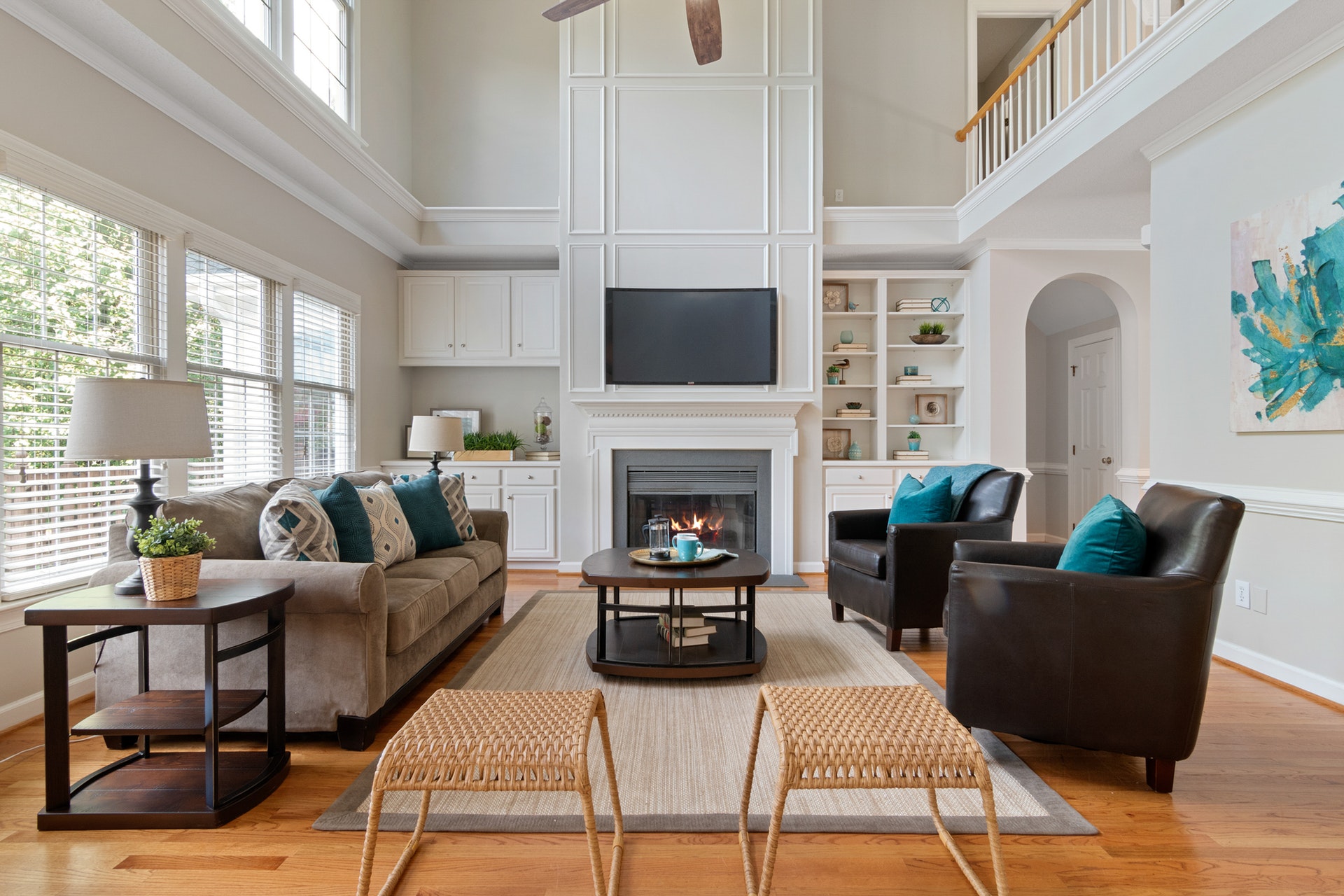 Residential Cleaning
Blue Ridge Green Cleaning is your trusted partner for a cleaner, healthier home in the picturesque regions of Roanoke, Blacksburg, and Christiansburg, Virginia. We are dedicated to providing top-tier residential cleaning services that not only transform your living space but also contribute to a sustainable environment. Our professional team is committed to using eco-friendly, non-toxic cleaning products, ensuring the safety of your family and the preservation of the natural beauty of the Blue Ridge Mountains. From routine housekeeping to deep cleaning, we tailor our services to your specific needs. Experience the joy of coming home to a spotless, refreshing space, all while knowing that you're making a positive impact on the environment with Blue Ridge Green Cleaning.
At Blue Ridge Green Cleaning, we take pride in our attention to detail and dedication to customer satisfaction. Our team of experienced and trained cleaners will thoroughly clean and sanitize your home, from your kitchen and bathrooms to your living areas and bedrooms. We understand that every home is unique, so we work closely with our clients to create customized cleaning plans that suit their schedules and preferences. Our services are not just about making your home look clean; they are about creating a healthier and more pleasant living environment. With our commitment to green cleaning practices, you can trust us to maintain the beauty and cleanliness of your home without compromising on your health or the environment. Join the Blue Ridge Green Cleaning family and enjoy the benefits of a sparkling, eco-friendly home in the heart of Virginia's Blue Ridge.
Our Guarantee
We provide a 100% satisfaction guarantee. If you're unhappy with our work we'll give you a re-do. Our business was built on community reputation and that means everything to us.
What customers are saying about us
SJ "Great service from booking to completion. I was very quickly worked into their busy schedule. A team member contacted me the day prior to the cleaning to ask about special areas of concern to ensure their staff was properly equipped when they arrived. Cleaners arrived on schedule and worked diligently until the job was complete. Work was outstanding and was done a bit quicker than estimated. Will call again. Highly recommended."
Joshua S "The team that came by was amazing! They were professional and did a great job on my house. We have a lot of pets and they worked hard to get everything back to orderly. Highly recommend!"
Chris B "I had the folks from Blue Ridge Green Cleaning give my townhouse a thorough cleaning. I'm not messy but things get missed along the way and they caught all those areas and got them into show-off quality appearance!"
Frequently asked questions
Where is your service area?
Our expert maids are available in Roanoke, Blacksburg and Christiansburg, Virginia. However, we are expanding our team and the area we cover every day so if you are not sure try booking online or call us. We'll confirm in seconds.
How do I book a home or commercial cleaning?
If you're online, simply select the service you want and click the Book Online button to get personalized pricing, schedule an appointment in real-time based on our actual availability, and receive a confirmation. It only takes 60 seconds. Use your smartphone, computer, or tablet. Or call us!
Do I need to be at home when you arrive for the cleaning?
That's entirely up to you! If you've got other things to do, just let us know how we can get access to your home. Some customers provide a garage or door code, others leave a hidden key outside. Let us know when you book online or when you call-in your request. Whatever works for you will work for us! Just let us know what method you're most comfortable with.
Do I need to supply the vacuum or cleaning products?
We come equipped with everything we need to make your home or commercial facility sparkle.
But if you'd prefer that we use your cleaning products, just let us know when you book online or by phone.
Will I receive reminders for single, recurring, or pre-paid bundle cleaning services?
When you book online or call us, you can select to receive a text message or email before each scheduled service. We typically send reminders one day and two hours before each cleaning appointment.